Rapper Lil Wayne Says He Is Fine After Suffering Seizure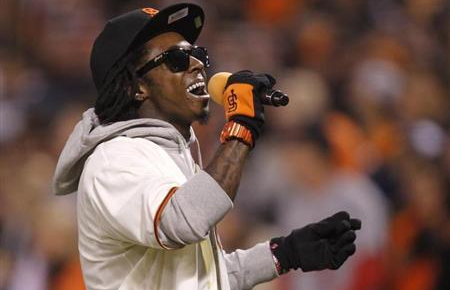 U.S. rapper Lil Wayne said on Friday he was fine and thanked fans for their concern after a reported seizure that led celebrity website TMZ.com to claim he was in a medically induced coma and near death.

"I'm good everybody. Thx for the prayers and love," Wayne said in a Twitter message on his official account.

The 30-year-old rapper's spokeswoman Sarah Cunningham said in an email that "Lil Wayne is recovering," but did not specify what he was suffering from.

She was responding to a TMZ.com report citing unnamed sources which said Wayne was in critical condition, and near death, at Cedars-Sinai hospital in Los Angeles.

Rapper Mack Maine said in a Twitter posting earlier that Wayne was "alive and well. We watching the Syracuse (basketball) game...thanks for the prayers and concern."

Maine said fans should not "believe the nonsense about comas and tubes to breathe."

TMZ said the rapper was admitted to Cedars-Sinai for seizures and released on Wednesday. But the website said he was readmitted a few hours later after his bodyguard found him unconscious on the floor of his room. It said his mother was flying to Los Angeles on Friday to be at his bedside.

Wayne, whose real name is Dwayne Michael Carter Jr., has suffered several unexplained seizures in the past few months, including two in January while on a plane flight.

Wayne, a native of New Orleans, began rapping at the age of nine, when he became the youngest artist to be signed by Cash Money record label.

The "Got Money" rapper has released nine studio albums over a two decade career and has become one of the biggest names in rap music.