Soldiers raid, occupy illegal refinery in Delta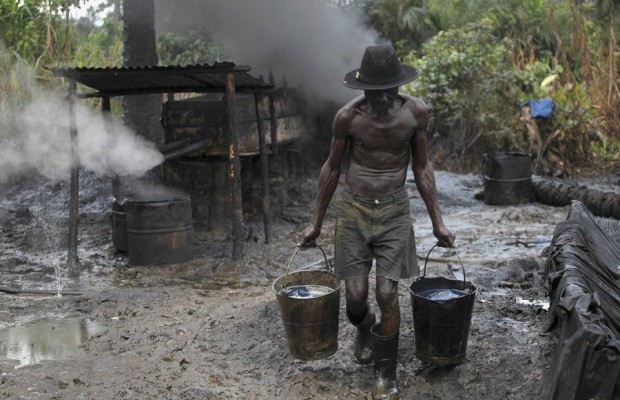 In what could be described as a major breakthrough in the fight against illegal refineries and oil theft in the Niger Delta region, operatives of the Nigerian Army and other sister security agents under the sector one command Operation Delta Safe have raided and taken over hundreds of hectares of land used for illegal refineries at Otumara community, in Warri south west local government area of Delta state.
The operation which could be described as a landmark discovery saw the soldiers permanently occupying the vast land as environmental friendly swamp buggy crush tanks used for the illicit business.
The over two hours journey on speed boat to the coastal community with polluted environment, farmland and waterways led to the Nigerian Army Deputy Director of public relations Colonel Aminu Illiyasu speaking on the discovery.
He stressed on the proceeds from the illegalities as the commander sector one Operation Delta Safe Colonel Habib Manu spoke on the intensified efforts.
Meanwhile, the expansive land which is now been occupied permanently by soldiers of the Nigerian Army as directed by the GOC 6 Division Major Gen. Jamil Sarham when he visited, has the full backing of the Delta state government in ensuring that oil thieves are taken out of business.