APC will be stronger in 2020 - Oshiomole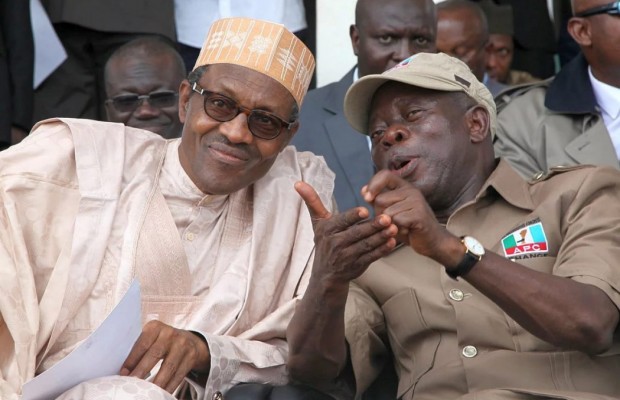 National Chairman of the All Progressives Congress, Comrade Adams Oshiomole says the party's leadership will ensure that APC in 2020, will be stronger, coherent and peaceful.
Oshiomole said although his leadership had made some mistakes since assumption of office, yet they will try to make amendments to make the ruling party stronger than it used to be.
He said the party, which comprise of many people is bound to make mistakes but what matter is the leadership capacity to talk through them and have them resolved.
The party chairman dismissed condemnation of his leadership style calling on his critiques to consider his achievements first before condemning him.
He said since his ascension to office, APC has won elections in Ekiti, Osun and recently, Kogi and Bayelsa states.
Oshiomole, however, admitted a loophole in the handling of the party's majority in the 8th national assembly which he said caused the discord between the legislature and executive but was proud of APC performance on the 9th legislature where the party clinched all principal officers of both chambers.
Oshiomole also praised the Buhari led administration for progress made so far in diversifying the economy through agriculture. He said with that, Nigeria will soon become self-sufficient in rice production.
The APC chairman also dismissed insinuations that President Muhammadu Buhari is seeking to remain in office beyond 2023.
He said the third term controversy is fuelled by the foremost opposition party, PDP.
Oshiomole was accompanied on the New Year visit to the president by members of the national working committee including, the National Publicity Secretary, Lanre Issah-Onilu.