Rainstorm destroys properties in Ilorin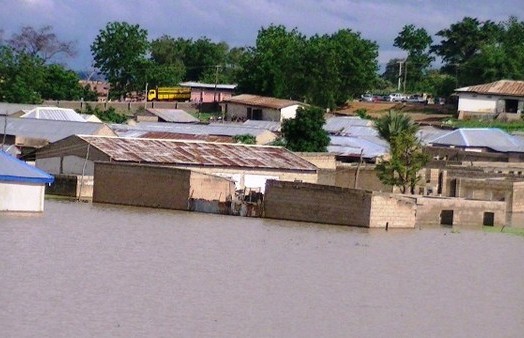 Residents in Ilorin, the Kwara state capital are currently recounting their losses following a rainstorm that destroyed properties worth millions of naira in the city.
---
The havoc wreaked by the rainstorm is apparent in most parts of Ilorin metropolis. 
Notably, roofs of many buildings were blown off while electricity installations, telecommunication masts and big signposts erected on major streets were not spared. 
Speaking on the development, an eyewitness explained how the rainstorm started
The big disaster was recorded at the Kwara state stadium along Taiwo road, Ilorin where a section of the main bowl fence and scoreboard were affected, not excluding the indoor sports hall that was also affected.
The director of sports, Tuned Kazeem described the incident as frustrating and uncalled for because it affected all parts of the stadium.
He assured the public that the state government will address the situation promptly.