Buratai says no hiding place for terrorist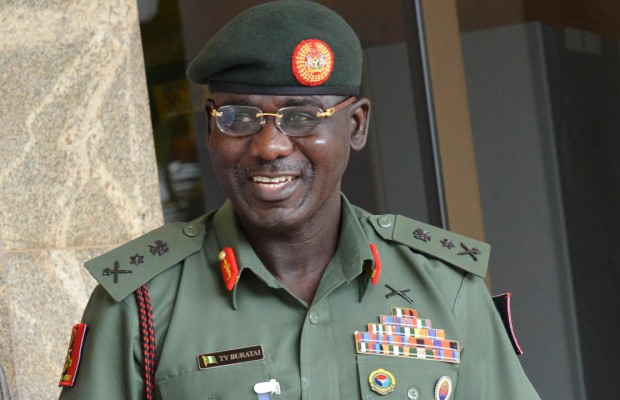 Nigeria's Chief of Army Staff, Lieutenant General Tukur Buratai says the Nigerian army will ensure there is no hiding place for any terrorist group that will jeopardise the peace and security of the nation.
---
Buratai stated this during the graduation of amphibious course five of 2018 in Jaji.
The air chief was accompanied by the South African chief of Army staff lieutenant general Lindile Yam and other senior military officers to the graduation water mask-manship course 5 2018 said the nature of modern warfare is for the army to adapt to any situation irrespective of the terrain.
Buratai said with the level of commitment demonstrated by the graduates, the Lake Chad basin will not be conducive for any terrorist group.
On his part, the South Africa chief of army staff lieutenant general Lindile Yam said the leadership resolve of the Nigerian army in tackling insurgency is beginning to yield results stressing that the age-long Relationship between Nigeria and South Africa must be enhanced.
The water marksmanship course was introduced in 2013 with the curriculum usually reviewed to meet the contemporary nature of warfare. 55 students graduated from the amphibious course 5 of 2018 with the chief of army staff promoting them to the next rank.