Airforce, SARS clash over N50 extortion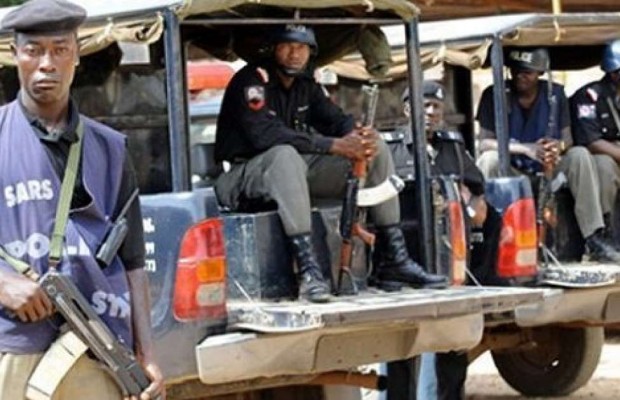 What would have been a major disaster was today averted in Imo state as operatives of the Special Anti-Robbery Squad (SARS) and personnel of the Nigerian air force clashed in Owerri, the state capital over fifty Naira extortion.
---
The unfortunate incident took place at Naze motor park near the 211 regiment group, Nigerian airforce base in Owerri at abou9 am 
on Tuesday, February 27
.
When Galaxy news got to the scene, heavily armed police personnel, particularly the SARS operatives were sighted at strategic positions around the airforce base.
According to an eyewitness who spoke to galaxy news on the condition of anonymity, the rift started at a phone charging point where a policeman suspected to be a SARS operative came to charge his phone without paying the young man doing the business his fees.
However, an Airforce personnel who was also at the said shop insisted that the policeman pay his fee which is just 50 naira for charging his phone and not to intimidate innocent civilian with his position. 
The stance of the Airforce personnel was said to have gotten his police counterpart angry as he then turned to face the Airforce officer with rains of abuse.
"before long the two started exchanging blows, behold the Airforce was logically disarmed the police and took his gun AK 47 riffle away to their base," the anonymous eyewitness told Galaxy television.
It was on this note that the police SARS at the information, trouped into the base to retrieve their raffle, but because it wasn't that easy as they thought, the Airforce boss was said to had instructed his men to be on guard and not allow them entry.
Efforts to get the take of the airforce authority in the state proved abortive as the angered air personnel decline comments.
When Galaxy news approached the police to get their take also, the police public relation officer, Superintendent Andrew Enwerem who decline interview said off the record that the clash was a brotherly and sisterly one and it has been resolved.
But at the time of filing this report very heavily armed men of the Nigeria police force were still seen around the vicinity of the airforce base with the airforce soldiers also very much on guard.
Report by Ajibade Awofeso