Groups protest over epileptic power supply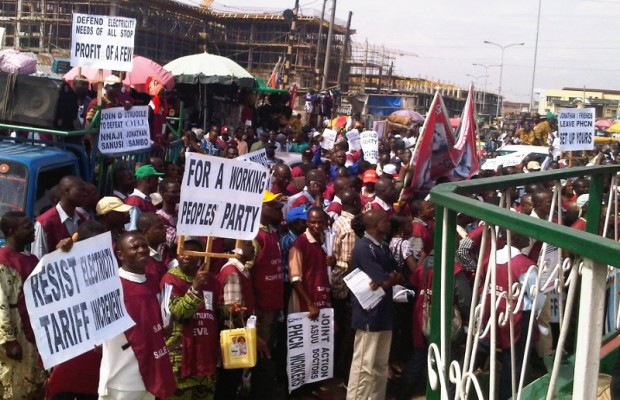 A coalition of Civil society groups under the Civil Liberties Organization (CLO), Environmental Rights Action (ERA) and the Niger Delta Self Determination Movement have taken to the streets of Yenagoa, the Bayelsa state capital in protest over the epileptic power supply presently being experienced in the parts of the state.
---
The protesters armed with placards of different inscriptions started the protest from the Opolo roundabout, before arriving at the Yenagoa district office of the Port-Harcourt Electricity Distribution Company (PHEDC).
Displaying placards and lamenting over what they described as paying for darkness, the protesters led by the Bayelsa CLO chairman, spoke on the alleged sharp practices by the power distribution company.
Also speaking, the central zonal chairman of the Ijaw Youth Council (IYC) gave the company a two-week ultimatum to rectify the abnormality, as the Business Manager of the PHEDC, however, appealed for patience.
It will be recalled that the Bayelsa state capital had been experiencing epileptic power supply for over three months, as business activities have been paralyzed due to the incident and the issue of artificial pump price increase.
Report by Dele  Fasan