Milan Upset Barça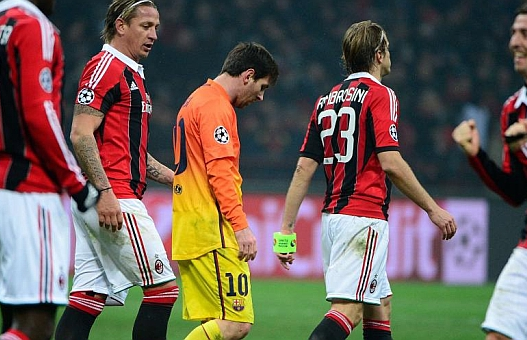 Barcelona will have to pull out all the stops at the Camp Nou to turn around a 2-0 deficit to AC Milan in the second leg of the Champions League last-16 clash. This, after a first leg in which the 'Azulgranas' were unable to carve out any clear-cut chances against a well organised opponent which sat back, soaked up the pressure and hit the Catalans with two sucker punches in the second half.

The failure to grab an away goal gives Barça a big mountain to climb in the return leg. What's more, Roura's men will have been left reeling by Boateng's opener, which was laid on by a blatant handball from Zapata. This is the second time in three years that a highly dubious refereeing decision has gone against the 'Azulgranas' in Milan, following the controversy in the semi-final clash against Inter in 2010.

The second goal stemmed from a superb Milan move started by Niang and continued by El Shaarawy, who lofted a wonderful ball into the path of Muntari. The Ghanaian duly volleyed home with aplomb to force Víctor Valdés to pick the ball out of his net for a second time.

A full year on from its last European victory on home turf, Milan upset the odds in a game in which many had written off the 'Rossoneri' as little more than lambs for the slaughter.