Godfrey Oboabona Has One Million Euros Price Tag - Club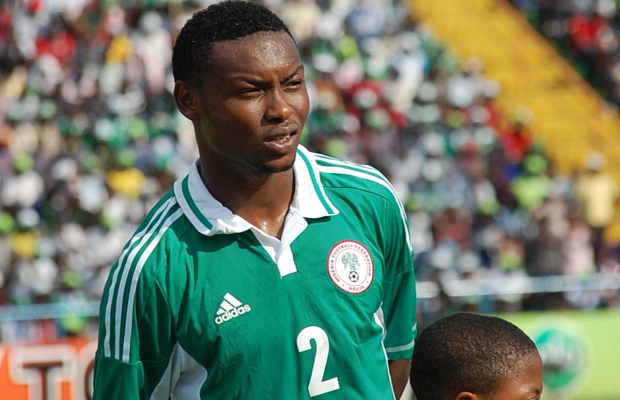 Any club interested in signing Sunshine Stars' Captain, Godfrey Oboabona, must be ready to cough out one million euros (about N210 million), officials of the club have said.
Chairman of Ondo State Football Agency (OSFA), Segun Adegunodo, said that the Oboabona did well with Eagles and as such his valuation had risen.
He said: "Oboabona did well with national team and we are happy for him. We know he will not want to play in the local league again after attaining that level and so we won't stop him.
"But his value has risen and he is now in the region of between 800,000 and a million euros."
Oboabona, Mikel Obi and goalkeeper Vincent Enyeama were the only players who played all the minutes as the Super Eagles flew all the way to their third Africa Cup of Nations title in South Africa.
He is on the wanted list of clubs in Germany, Ukraine, South Africa and Turkey.
Oboabona recently rejected a proposed move to Sundowns of South Africa, saying he preferred a move to Europe.
Oboabona is aware of interest coming from clubs in England and Turkey, which is why he is holding out for his European dream.
Before the recent transfer window closed in Europe, Sunshine Stars had demanded for about 700,000 Euros from a Turkish club.
What makes Oboabona so marketable is that he is a versatile player, able to play at right back, centre back and defensive midfield.
Meanwhile, Ondo State Football Agency Executive Director, Mike Idoko, who takes charge of administrative duties at the club, has also revealed that clubs interested in securing the services of Oboabona are from England, South Africa, Turkey and Ukraine.
"There have been so many enquiries from different clubs, especially in Europe and South Africa, but we cannot mention any of the clubs now as there are no concrete deals from anyone, We will wait as we want the best for Godfrey because he has served the club well," said Idoko.
Idoko also said that Oboabona was a player under contract with Sunshine Stars and that the club would not stand in the way of the player's ambition to move abroad.
"Godfrey is our player since he joined us from Rising Academy. He's played for only Sunshine Stars in Nigeria in his career. We've sold a number of players abroad and we won't stop Godfrey from moving so far we see the contract good enough for him and the club," he said.