History On FC Barcelona's Side In Doubleheaders Against Real Madrid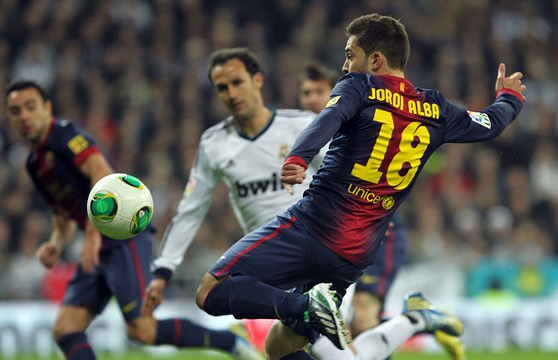 FC Barcelona will take on Real Madrid on Tuesday and then again on Saturday. The games will be the fifth and sixth meetings between the two sides this year, the first will decide which team makes it to the Cup final and the second showdown will pit the two teams against each other in the league. Despite the long-standing rivalry, it's very rare for the two teams to meet in consecutive matches. In fact, it's only happened 13 times in the 100-year rivalry.

Four games in a row 97 years ago

Of the 13 double face offs, only on one occasion have the two teams played each other more than twice consecutively. It happened 97 years ago, in the 1915/16 season, when the two teams clashed in the semifinal of the Cup. The tie wasn't resolved until the fourth game, when the FC Barcelona players abandoned the pitch in protest of the less than impartial refereeing in the first three games between the two sides.

Cup: advantage Barça

Most of the doubleheaders between Barça and Madrid have been in the Cup. Of the following eight Cup ties, FC Barcelona won six of them, including the League Cup in the 1980s. Also, the Spanish Super Cup, in the 1985/86 and 2011/12 seasons, pitted Barça and Madrid against each other, on both occasions the Blaugrana came away with the title.

2011, the most recent double header

Now, however, Barça and Madrid will play against each other first in the Cup and then in the league. The first showdown is scheduled for this Tuesday (Cup) and only four days later they will meet again (league). This circumstance has only happened once before, during the 2011 season, when Barça played away at the Bernabéu (1-1) in the league and then in the Cup final in Valencia, which was won by Madrid (0-1).

In total, the record stands at 12 victories for FC Barcelona, 7 draws, and 7 victories for Real Madrid.