Senates approves N348.3BN subsidy payment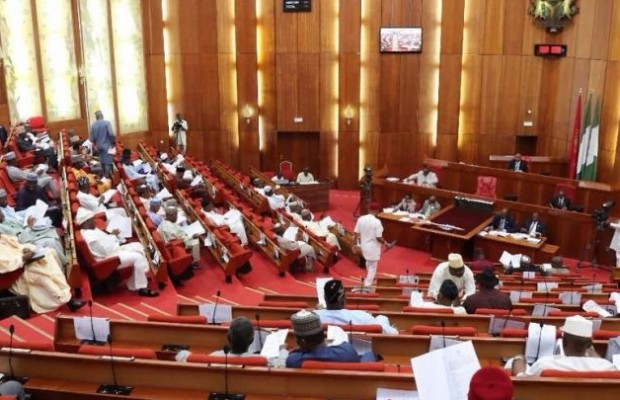 The Nigerian Senate has approved the payment of the sum of N348.3billion to petroleum marketers as part of the Promissory Note Programme and a Bond Issuance to settle Inherited Local Debts and Contractual Obligations.
---
This is a decision reached at the Red Chamber during Wednesday's plenary following the presentation of the Report of the Committee on Petroleum Downstream Sector.
In the report presented by the Committee Chairman, Senator Kabiru Marafa, the task of settling claims of marketers being owed subsidy payments was crucial.
Marafa says sorting out the claims from 2014 till date was the main thrust of the Committee's assignment.
As part of the arrangement, the first batch of the marketers due for payment will receive the sum of N275.4Billion while the second batch with yet to be fully verified claims will receive 65% of their demands, amounting to N73.4Billion.
In his remarks, Deputy Senate President, Ike Ekweremadu says the payment of the petroleum marketers under this arrangement will bring an end the perennial problems of petrol scarcity.
Recall that President Muhammadu Buhari had in May submitted a letter to the National Assembly seeking its approval of the promissory note and bond issuance programme to clear local debts.
Report by Godfrey Eshiemoghie