President Buhari returns after 2-day visit to Netherlands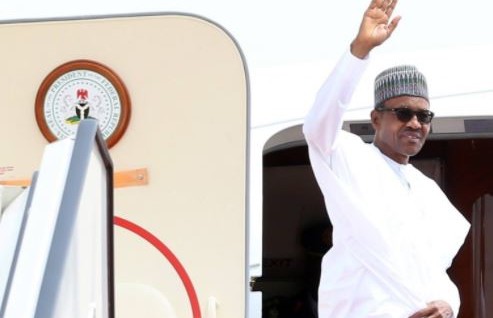 President Muhammadu Buhari has returned to the country after a two-day official visit to Hague, Netherlands.
---
The president who left the Rotterdam Airport in the Hague at exactly 10. 44 am is touched down at the Nnamdi Azikiwe International airport at six pm on Wednesday.
The president who attended Tuesday's solemn hearing of the international criminal court held in commemoration of the twentieth anniversary of the adoption of the Rome Statute made some investment commitments with the government of the Netherlands and some Nigeria-based Dutch companies.
Minister of foreign Affairs, Geoffrey Onyeama who explained some of the commitments of the president said the president's visit has opened more business opportunities for the country.
Onyeama said said president buhari's urge of the ICC to consider corruption cases within its jurisprudence
Entrepreneurs and state governors who accompanied the president on the visit, expressed optimism that the cooperation between the two countries will impact positively, on the present administration's developmental goals and open more contact windows for business transactions between Nigerian private sector, entrepreneurs and government agencies.
The president visited many landmark development sites, including, the Rotterdam ports and Shell Refineries.
Report by Nnabuchi Nnabuchi