Osinbajo returns, assures Buhari will be back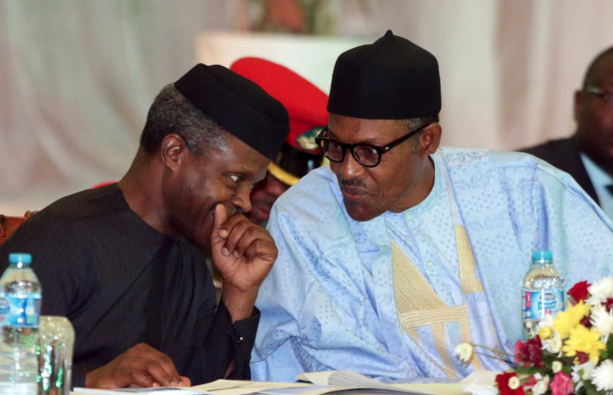 Acting president Yemi Osinbajo has said the president is recuperating fast and is expected back in the country soon.
---
Professor Osinbajo made the disclosure while addressing state house correspondents at the presidential villa in Abuja.
Osinbajo disclosed this to douse the speculations suggesting President Muhammadu Buhari been incapacitated and is on life support. He affirmed that the ailing president still has his humour senses intact.
State house correspondents had waited anxiously for the arrival of the acting president to make enquiries about his quick visit to London, where the president is recieving medical attention.
When he arrived at exactly 10:50 am, Osinbajo assured that President Buhari is recovering fast and is expected back into the country soonest.
The acting president said several national issues were also discussed with the President during his Tuesday's london visit. He added that the issue of swearing in of newly screened ministers and the status of the report on the suspended former secretary to the government of the federation Babachir lawal and the DG of the national intelligent agency, Ayo Oke did not feauture in their discussions.
He however expressed optimism that the ministers would be sworn in soon.
It would be recalled that President Muhammadu Buhari had departed the shores of Nigeria to United Kingdom on May 7, on a medical follow up.
Report by Nnabuchi Okey