Supreme court strikes out Buhari's Suit Challenging section 84 (12) of Electoral Act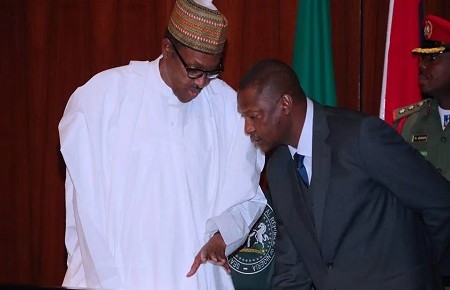 The Supreme Court has struck out a suit instituted by President Muhammadu Buhari against the National Assembly challenging the legality of section 84 subsection 12 of the electoral Act 2022.
Galaxy's Godfrey Eshiemoghie reports that the Apex court held that President Buhari having assented to the bill on 25 February 2022, cannot turn around to challenge same piece of legislation, describing the suit an abuse of court process.
The said Section of the Electoral Act is that which bars political appointees from participating in party elective conventions, to vote or be voted for.
In a unanimous judgement delivered by Justice Emmanuel Agim, the court says allowing the suit to have its way will amount to aprobating and reprobating at same time and no court of law shall allow that.
The seven-member panel of Justices say it will amount to breaching the principles of separation of powers to have the President compel the Legislature to undo an Act of parliament, adding there is no portion of the Constitution that makes its functions subject to the Presidential instructions.
Buhari and the Attorney General of the Federation, Abubakar Malami had asked the court for an order compelling the National Assembly to delete section 84 (12) of the electoral Act on grounds that the section is unconstitutional, illegal and discriminatory.
The president had also prayed the court to invoke its original jurisdiction to order the removal of the said section.