Judge Recuse Self From Handling Controversial Infectious Disease Bill Case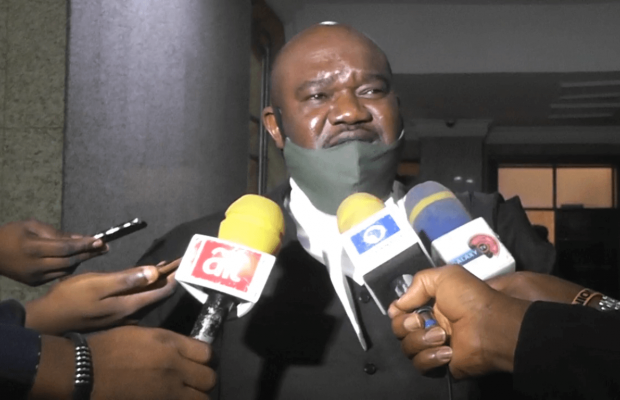 Justice Taiwo Taiwo of the Abuja Division of the Federal High Court has recused himself from playing any further part in the handling of the case of alleged $10 million Dollar bribery scandal for the House of Representatives to pass the controversial Infectious Disease Bill.
Galaxy's Godfrey Eshiemoghie reports that Justice Taiwo's decision to return the case file to the Chief Justice of the Federal High Court for reassignment was hinged on the widespread misrepresentation and bad press he has attracted for the period he had handled the matter.
Justice Taiwo had restrained the House of Representatives Ad-Hoc committee investigating the 10 million dollars bribery allegation against the speaker Femi Gbajabiamila from summoning Ikenga Ugochinyere to appear before it to verify his claims.
The judge had reminded the defendants of the position of the law, once a matter was before the court.
But the controversy which got to Justice Taiwo was the claims from some section of the National Assembly that the Speaker had been summoned to appear in court, among other claims
The Counsel to the plaintiff further noted that the action of the members of the ad-hoc committee investigating the allegation had at some point acted contrary to the court order.
It will be recalled that Ikenga Ugochinyere, spokesperson of the Coalition of United Political Parties CUPP had alleged the House of Representatives received the sum of $10 Million Dollars from American billionaire, Bill Gates to ensure passage of the Infectious Disease Bill.