Man incriminates Police, says he was robbed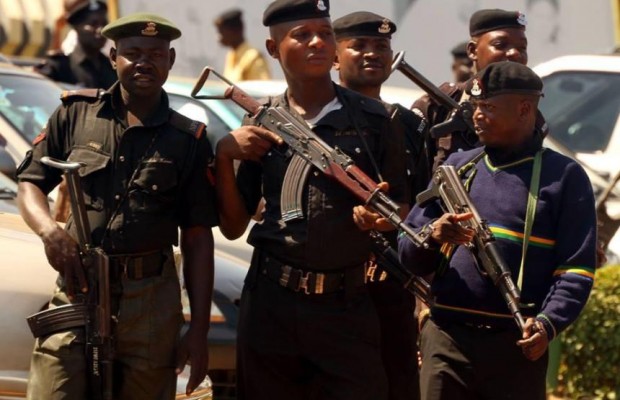 A middle-aged man (name withheld) has taken to one of his social media handles to rant over the alleged brutality he suffered in the hands of some operatives of the Lagos state police command.
---
Rabiu (not real name) alleged that the officers attached to a Police division in Ipaja, close to Eco bank, attacked him while he (Rabiu) was coming out of the Eco bank beside the Police station.
Rabiu alleged that the officers ordered that he followed them to the Police station which he obliged. On getting to the station that shares a fence with Eco bank in the Ipaja area of the state, Rabiu alleged that the officer threatened to shoot him and accompanied him to his bank where he withdrew all the cash in his account and handed it over to the police operatives.
The victim alleged that the officers collected his phone and logged in a different account to incriminate him.
In his words, Rabiu narrate; "I was ROBBED not ARRESTED I was just coming out from ECOBANK at gate bus stop Ipaja Lagos after i went to transfer money to my boss. i came out of the bank and mate 2 police men who forced me to follow them to the station and i did because they office is sharing fence with the ECOBANK that i went to. When we went inside the police staion, they took me to the back of the station and order me to unlock my phone which i did. they left with my phone and came back with different pictures in my phone, they logged out my Facebook account and login theirs. they even login into my Gmail and change the account, sign in into my hangout with a foreign account." thought it was just a joke, the put my phones and gun on a table and threatening to shoot me. They started snapping me pictures and saying am a criminal.
"After hours there without allowing me call anybody, they removed my cloth and was busy snapping me pictures inside police station with others telling them to shoot me. After hours, they checked my bank account balance and force me to the bank, waited in front of the bank until i withdrew 98% of the total money in my account and gave them. then they deleted the pictures and the account. this happened inside police station. and they said they will kill me if i report to the headquarters. they forced me to sign that i am a yahoo boy even encouraged me to continue and always call them to protect me. that is how i lost all i have today in the hands of police who supposed to be protect me. i know all of them and the station they took me to."
Report by Akoh Godday