Bayelsa building collapse: residents blame government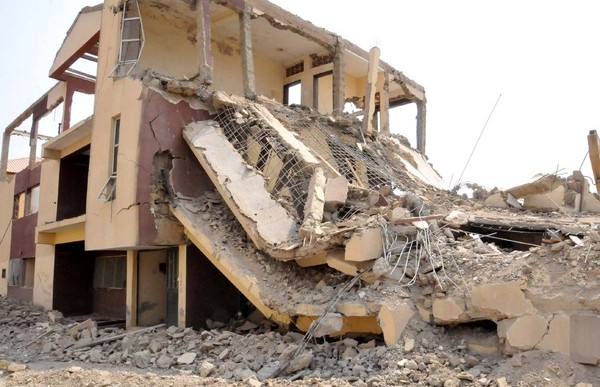 Residents of Yenagoa the Bayelsa state capital have put the blame of the collapsed three- story building which is under construction on the state Physical Planning and Development Board, blaming the government agency for not carrying out proper checks while the building was under construction.
The collapsed building which is owned by a Bayelsa businessman who is on the run, was said to have caused panic in the community because of the substandard job
Residents were seen jubilation in the early hours of the morning as a result of the collapsed three story building which they termed a death trap without any casualty.
Responding on the allegation against the board, the executive secretary Bayelsa State Physical Planning and Development Board Mr. Waribigha Ebi said they were preparing to get court orders to seal the collapsed building.
The owner of the collapsed building who is on the run according to residents highhandedly handles all construction works relating to the building, while blocks, iron rods and other building materials used are said to be below standard.