Libya deports 258 Nigerians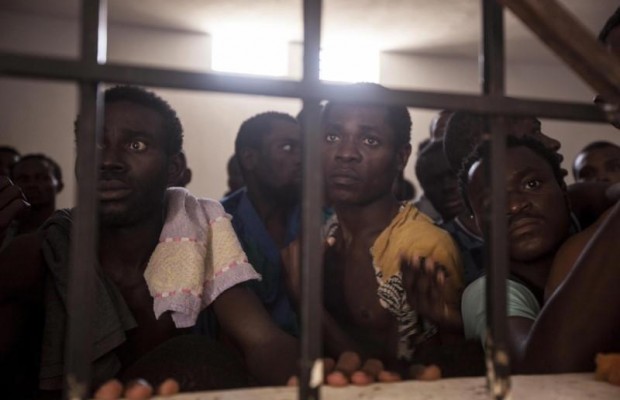 A total number of 258 Nigerians have on Tuesday, May 16, been received at the international wing of the Murtala Mohammed International Airport.
---
The deportees comprising of 220 males, 18 females and 20 children and infants, were deported from Libya during the late hours of Tuesday.
The deportees were received at the Nigerian international airport by the South West Zonal office of the National Commission for Refugees, Migrants & Internally Displaced Persons.

Some of the deportees told newsmen that they had been in detention for over one year in Libya. Some of the deportees claimed they were locked with at least 1500 inmates in a cell, as against 20 inmates in a cell.
Some of the inmates were said to have lost their lives in prison while the lucky onces had been deported into Nigeria in December 2016.
According to one of the inmates who identified himself simply as Ken; "As one inmate dies, more Nigerians are brought and squeezed into the room. Any inmate with medical condition is not given even common paracetamol. We watch helplessly as our friends die before our very eyes," Ken said 1268 Nigerians have been deported to Nigeria since December 2016."