ISOPADEC board formation interest groups at loggerhead.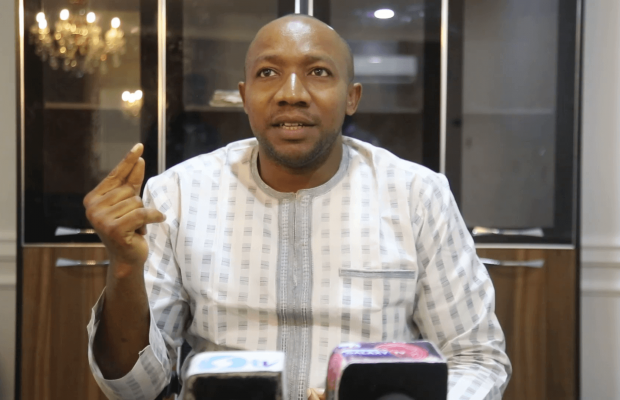 Accusations and counter accusation have continued to trail the formation of the new leadership of the Imo state oil producing area development commission ISOPADEC.
---
While some individuals from the oil communities sees the development as a laudable one, others faults the choice of persons appointed to pilot the affairs the commission.
In this report Correspondent Ajibade Awofeso x-rays the views of key actors in the matter.  
Barely few days of ISOPADEC new board inauguration a group under the aigies of supreme council of oil producing area of Imo state led by chief Collins Ajie have alleged that the deputy governor Engr. Gerald Ironman through his office influenced the selection mode that gave raise to his nephew as the new MD of ISOPADEC against their wish, speaking in an interview Ajie said, he seeks that those of them who fought for the establishment of the commission years back be given opportunity to take key positions in the running of it affairs for inclusion but the deputy governor truncated the idea.
Reacting to the allegation the media aide to the deputy governor Mr Walter Duru said the claim of Collins Ajie is untrue and baseless.
He maintained that due consultation was made and several names were submitted and screened  by the stakeholders which gave rise to zoning the MD position to Uguta and Chairman to Ohaji-egbema.
Consequently Engr. Anthony Okwuasha became managing director and Barr. Obido Magnus the chairman of the commission.
He task all arrived persons to be mindful of their actions and Endeavour to be patriotic rather than confrontational for the best interest of the people of the oil production communities and Imo state at large.
Before now, the people from oil producing communities have not benefited from the oil proceeds as they should, due to quantum embezzlement and fraud that takes precedence in the commission over the years.
A recent tour around the communities by the deputy governor revealed the very poor state of infrastructure and  a complete perverse healthcare facility.
A further step to inspect the Eziorsu healthcare facilities at Uguta LGA indicates a total failed system, the supposed ambulance meant to serve in an emergency situation has become home to rodents, the deputy governor however vow to change the narrative and ensure that the 13% oil derivation is used judiciously for the growth and development of the oil producing community and no longer for share by few individuals as it use to be in the past, some stakeholders however described the move as a right step in the right direction.
With the high expectations of the people of oil producing community it is believed that ISOPADEC led by Engr. Anthony Okwuasha and Barr. Obido Magnus will reconcile the warring members and live up to expectation by initiating a face lift in each of the oil producing communities of the state.