FRSC promises achieving 2018 corps goals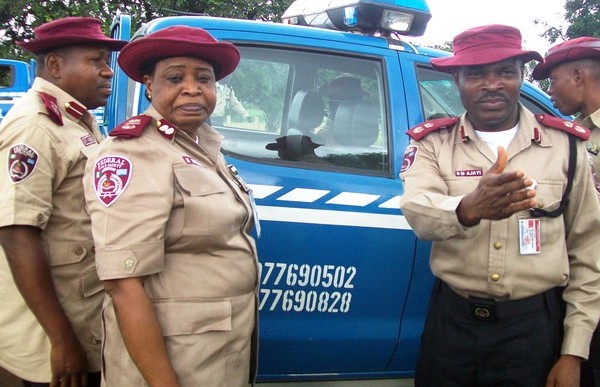 In a bid to achieve the statutory mandate of the corps for the year 2018, the federal road safety corps Anambra state sector command has organized a one day retreat for special and regular marshals operating in the state. 
---
The retreat which took place at Neni in Anaocha local government area of Anambra state featured lectures and extensive discussion on depression, stress, anxiety, impatient and other human behaviors that often lead to road crashes.
The resource person, Harrison Nwosu a psychologist, HOD psychology department Nnamdi Azikiwe University Awka, in his lecture tasked the safety officers to develop a more proactive measure in discharging their duties of road safety business.
The Zonal commanding officer, ACM Keyinde Adeleye who also was present at the decision-making event said it has become very necessary for the corps to have stakeholders come together to elicit new techniques and approach to the responsibility they are saddled with if they most excel. 
The commander  FRSC Anambra state sector command, 
Sunday
 Ajayi the convener of the retreat, in his remarks said though the corps has adopted the set goal of the year 2015 geared at reducing road crashes by 30% and accident casualties by 20% for the year 2018 it is mandatory to have plans put in place to achieve it. 
It was however agreed that personnel should adopt psychological means in dealing with motorists as they belief it will yield result tremendously.
The occasion was also used to adopt and rope an elder statement into the special marshal club of the FRSC.
Report by Ajibade Awofeso