Buhari inaugurates, chairs Food Council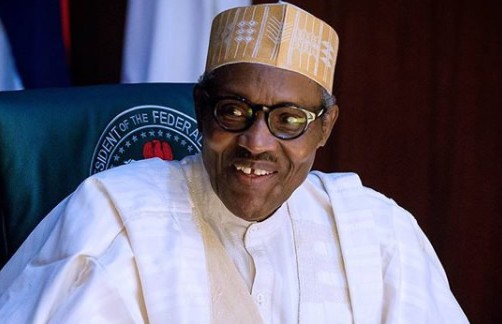 President Muhammadu Buhari has inaugurated the National Food Security Council aimed at addressing the food security issues in the country.
---
The president who doubles as chairman of the council said it will continuously assess and enhance government programs, thereby guaranteeing full diversification of the Nigerian economy.
He said the council will also develop new programs and projects that will protect and indeed, create more jobs in farming, fisheries, animal husbandry and forestry.
The council which was constituted two weeks ago was part of President Muhammadu Buhari's bid to deliver Nigeria out of oil mono- economy.
On the assumption of office in May 2015, the president launched agricultural programs focusing on import substitution, job creation, and rural development to bring socio-economic transformation to the people.
While the council is to harmonize agricultural policies of the government, the President said his administration will not stop at that as other programs are being initiated to further develop other issues that will impact on the country's food production ambitions.
Government officials at the event corroborated the President's position and resolved to make contributions on how to improve the agricultural value chain.
With the main focus on security, policy's comparative advantage on the food produced locally as well as parameters of climate change, officials believe that the council will deliver on its mandate.
Many had expressed fears that the council will usurp the duties of the agriculture ministry but officials disagreed with this position but opined that both will work in collaboration to ensure more opportunities to increase activities of farmers to grow more food for the country.
Report by Nnabuchi Nnabuchi