Flood sacks Delta monarch, destroys farmland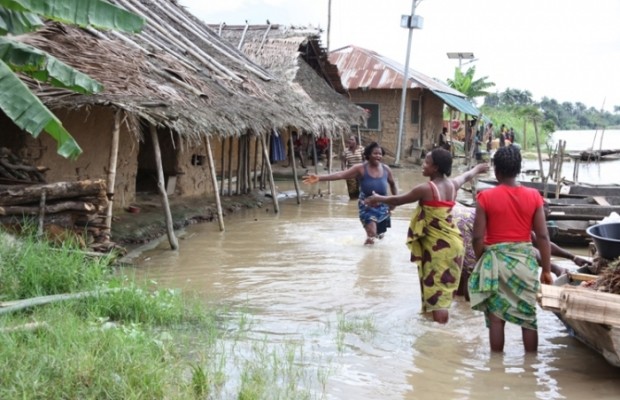 An overnight rainfall have sacked the traditional ruler of Oyede kingdom in Isoko South local government area of Delta state, as hundreds of hectares of farmland have been taken over by flood.
---
This is coming as the state government lament the failure of affected persons to relocate to IDP camps in Asaba, till they get the permission by the ministry of environment to return home.
Speaking on the plight of farmers in his community who are now forced to harvest crops prematurely, the community traditional ruler said IDP camps have nothing to do with his people.
Also speaking, a former President General, Oyede Development Union and a displaced farmer lament their losses as the traditional ruler spoke on his actions.
Meanwhile, despite the submerging of houses including the palace of the traditional ruler, the traditional ruler said his major concern is that farmers now resort to using canoes to fetch firewood and harvest cassava prematurely on river bank, which have now made the price of garri to increase from N300 to N500.
Report by Dele  Fasan