Fayose intervenes in Ekiti, Kwara clash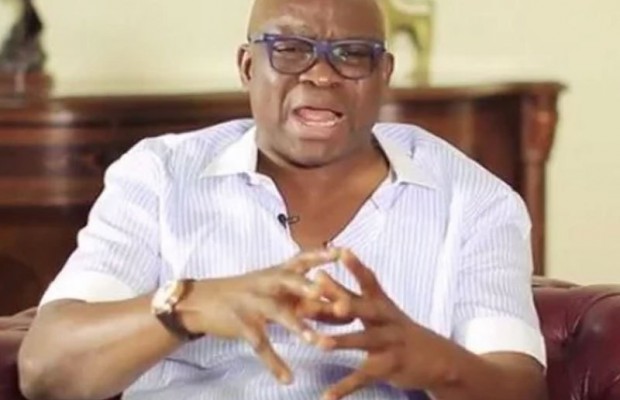 Ekiti state governor, Ayodele Fayose is playing the mediator's role in a violent clash that erupted between two neighbouring communities in Ekiti state and Kwara state.
---
Eda-Oniyo Ekiti and Obo Ayegunle are at loggerheads over a land dispute leading to the violence unleashed on some members of the neighborhood.
The bone of contention is a land ownership dispute between the two neighbours in Ilejemeje local government area of Ekiti state and Ekiti local government area In kwara state. 
The Governor convened a peace meeting involving all the concerned parties, where steps towards resolving the conflict were arrived at.
The initiative brought to Ekiti State the monarchs of the two communities in conflict, the chairmen of the affected local government areas and victims of the violence that ensued among others.
The Governor who described the violence as a negative weapon for conflict resolution, enjoined the monarchs of the two communities to act as true leaders and peacemakers.
Fayose also announced a sum of five hundred thousand Naira as compensation for the eight wounded people, from  Obo Ayegunle.
The leadership of the two communities equally used the holy bible to bind the stakeholders in an oath for peace.
Report by Adeola Aderibigbe