EFCC arrests former Kwara LG lawmaker for car theft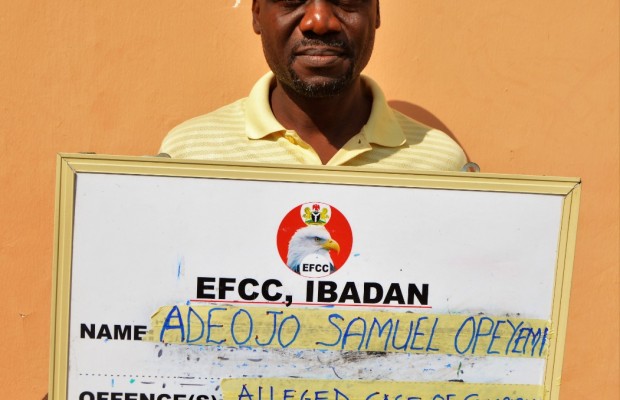 A former councillor in the Ekiti Local Government Area of Kwara State, Samuel Opeyemi Adeojo, has been arrested by the Economic and Financial Crimes Commission.
Adeojo was named as the leader of a car theft syndicate notorious for stealing vehicles from car dealers through pretence as genuine buyers. Until his arrest recently, the EFCC had been on his trail after series of petitions against his gang's criminal activities were considered by the Commission's Ibadan zonal office.
No fewer than three cases of car theft have been established against the syndicate, with all the vehicles involved recovered and kept in the Commission's custody in Ibadan. Investigations revealed that the gang deploys a similar pattern of tricks to steal vehicles from their victims.
According to EFCC's findings, Adeojo often pretends to be a medical doctor, adopting different names and different institutions as his place of work to appear responsible and create a false sense of confidence to penetrate the victims.