Car ploughs into pedestrians in Australia, injures 14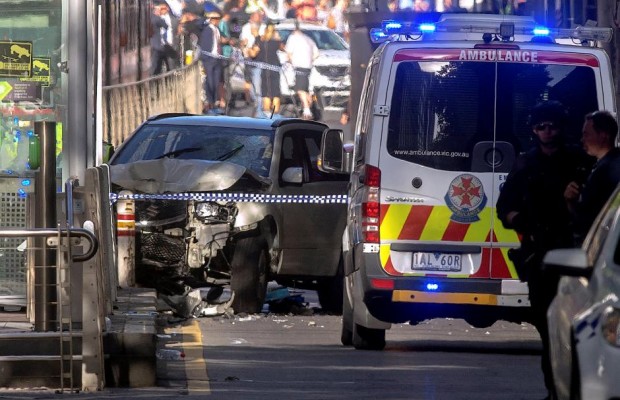 A car deliberately ploughed into pedestrians at a crowded intersection in the Australian city of Melbourne on Thursday, injuring 14 people, police said, adding they had arrested the driver and a second man.
---
Police said the motive for the incident was unknown but it had chilling echoes of several attacks by Islamist militants in various parts of the world over the past two years.
A witness told the Australian Broadcasting Corp the vehicle was travelling at 80 to 100 kph (50-62 mph).
"There was no breaking or any slowing down at all," said Jim Stoupas, who said he was standing outside his donut shop when the car crashed into the people, one after another.
"All you could hear was just 'bang bang bang bang bang'," he said.
Police said they had arrested two men but that they had not been charged.
"We believe based on what we've seen that it was a deliberate act," Victoria Police Commander Russell Barrett told reporters.
"The motivations are unknown," Barrett said.