Police Arrest 10 Car Snatchers in Kano .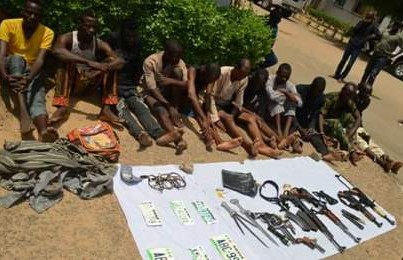 Kano police command said it has arrested a syndicate comprising of ten criminals who specialize in snatching cars between Kano,  Jigawa, Kastina,  Sokoto and Kaduna states. The state police public relations officer, DSP ABDULAHI HARUNA said the syndicate was apprehended after several complaints from members of the public on stolen cars which led the police into a manhunt for the criminals.
The police spokesman said another local hard drug dealer was arrested with ten drums of ethanol that street urchins consume to get intoxicated. 
He called on the members to always report any form of crime that happens in their area for police prompt action. 
Kano police command has recovered several cars from criminals since the year began, a feat made possible through intelligence gathering and the use of information technology.