Trump invites vietnam's prime minister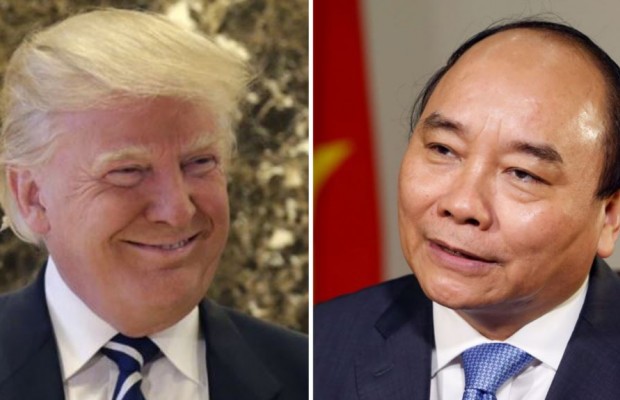 The U.S. President, Donald Trump has invited Vietnam's prime minister Nguyễn Xuân Phúc, to visit the United States, to further promote ties between the two countries.
---
Vietnam took ties with the United States to a new level under former U.S. President Barack Obama, keen for the United States to maintain its security presence in Asia in the face of territorial claims by giant neighbor China.
The two governments have expressed desire to further promote ties and strengthen their relationship since Trump's election win last November.

U.S. national security adviser H.R. McMaster has delivered a letter of invitation from Trump to Vietnam's Deputy Prime Minister Pham Binh Minh, now on a visit to the United States
Last month, Prime Minister Nguyen Xuan Phuc also said he was ready to visit the United States to promote ties between the two countries.

Trump will attend the Asia Pacific Economic Cooperation summit in Vietnam in November.
Vietnam had been one of the top potential beneficiaries of the Trans Pacific Partnership free trade agreement canceled by Trump, but it has also been building links to the United States amid a maritime dispute with China.