EPL owners donates towards Trump inauguration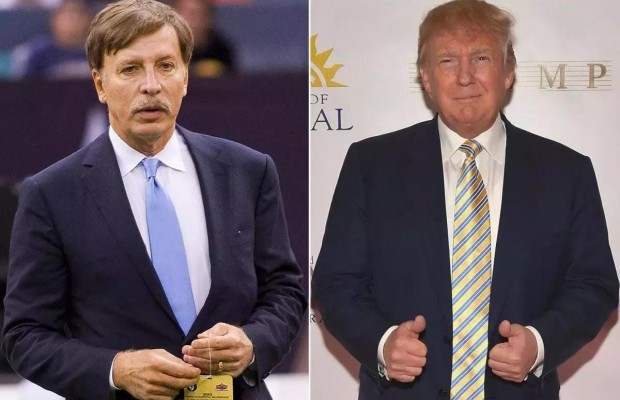 Owners of three English football teams have been confirmed to have donated huge amounts towards Donald Trump's Presidential Inaugural Committee.
---

Figures released on Wednesday have revealed that Stan Kroenke, Ed Glazer and Shahid Khan all personally donated at least six-figure amounts.
The published documents also showed a number of other owners from sports teams who donated to Trump.
Arsenal majority shareholder Stan Kroenke donated a whooping sum of $1million to the fund. He is one of America's most prolific owners, with teams in the NFL and NHL.

Fulham's owner and chairman Shahid Khan also donated $1million to the fund, which totalled over $100million in the released figures. Like Kroenke, the 66-year-old also owns an NFL team.

Ed Glazer, a Director at Manchester United, and brother of co-chairmen Joel and Avram was also a donor to Trump. He was recorded in having donated $250,000.

English club owners who donated to Trump inaugural revealed:
Robert Kraft, owner of the New England Patriots, and a known friend of President Trump, donated $1million via his Kraft Group. On the day the figures were released Kraft, along with the Patriots, were meeting Trump in The White House after their Super Bowl win.

Bob McNair, owner of the Houston Texans and James Dolan, owner of the New York Knicks and New York Rangers also donated $1million to the fund.

Trump's fundraising for the Inauguration was nearly double what Barack Obama raised in 2009.