Tourists boat sinks in Columbia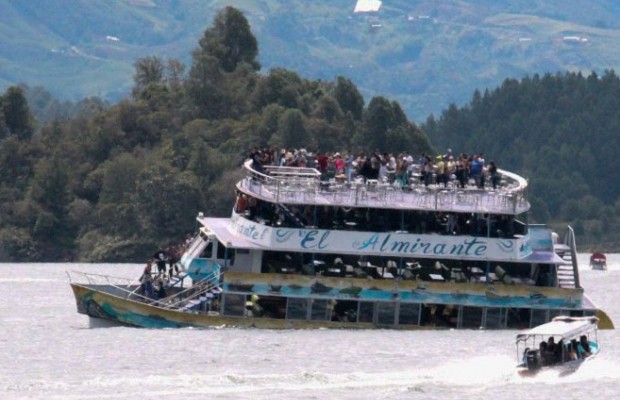 Six people have been confirmed dead while around 122 of the 170 or so people on board have been rescued after a tourist boat capsized in northwest Colombia overnight due to thunderstorms.
---
At least six people died in the incident which occurred near the town of Guatape, roughly 45 kilometers (28 miles) east of Medellin, one of Colombia's biggest cities.
Colombian officials originally said nine people had died, but later lowered the figure to six. 
The boat, emblazoned with the name El Almirante, started taking on water while transporting passengers in a reservoir.
Video on social media shows the multi-tiered tour boat tilt from one side to the other before the lower deck submerges.
The Colombian leader said the focus now was on rescuing survivors, and that questions about why the boat sank would come later.
"At the moment we have no information to establish why it sank," he said.
President Santos said that, based on information provided to him, the boat wasn't overcrowded.
A survivor of the incident, told reporters that there were no life vests on board the tourist vessel.
The Colombian Air Force said it deployed a helicopter to help with the rescue operation.