Seven die as tour boat sinks in Hungary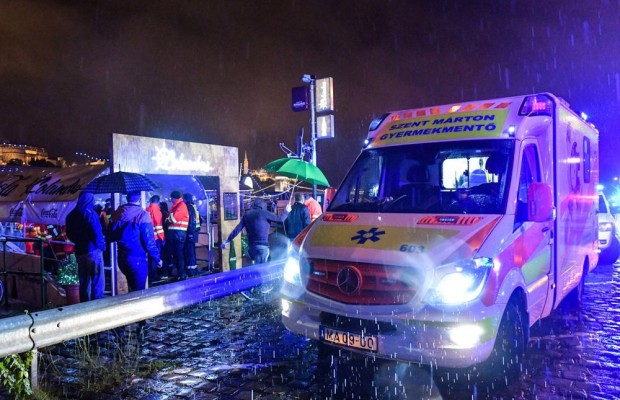 Seven South Korean tourists have died and another 21 people are missing after a boat sank on the Danube river in Hungary's capital, Budapest.
---
 Thirty South Korean tourists and three tour guides, as well as two Hungarian crew, were on the tour boat when it collided with another vessel. The incident occurred just after 21:00 local time (19:00 GMT) on Wednesday.
Seven people have been rescued, and a massive search operation is continuing on a river swollen by heavy rainfall. The rain had led to strong currents on the Danube.
Rescue teams say there is little hope of finding more survivors. It was not immediately clear which vessel was responsible for the collision, a rare incident on the Danube where navigation is busy but generally safe.
A criminal investigation has been launched. The boat that sank near the parliament building in central Budapest was identified as the Hableany or Mermaid. It has two decks and a capacity of 45 people for sightseeing trips. The seven confirmed victims were not wearing life jackets, according to police.