Several killed in Taliban car bomb attack in Ghazni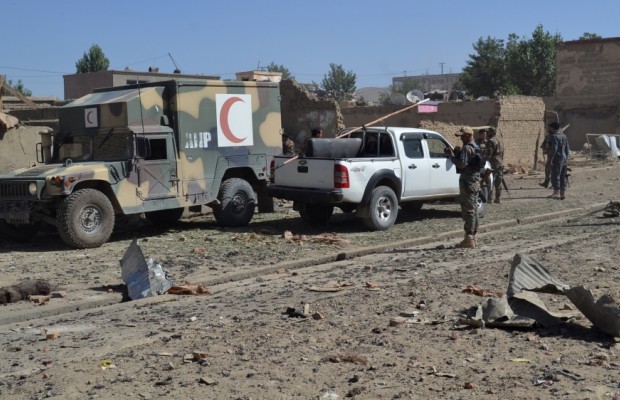 Taliban fighters killed at least eight security personnel and six civilians in a car-bomb attack in central Afghanistan that also wounded nearly 200 people - including dozens of children at a nearby school.
---
The suicide attack in Ghazni province on Sunday came as an all-afghan peace conference, which includes the Taliban, began in Qatar in an effort to end years of violence and build trust between Afghan civilians and the armed group.
The Taliban claimed responsibility for the attack. 
The blast in a crowded area of Ghazni city was the latest in a wave of near-daily attacks by the Taliban that now holds sway over about half of Afghanistan and continues to intensify attacks on afghan forces despite increased united states efforts towards a peace agreement to end the 18-year war.