Iran set to exceed uranium enrichment limit in 2015 nuclear deal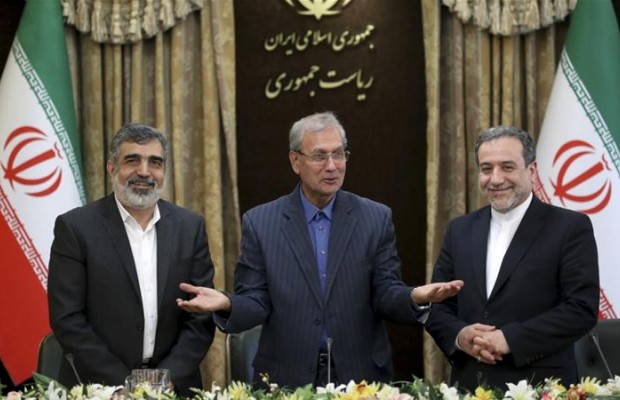 Iran has announced it will begin enriching uranium beyond the limit set in its 2015 nuclear deal.
---
The move was part of an Iranian effort to press Europe to salvage the accord after the United States pulled out last year and re-imposed punishing sanctions on Tehran, including on its oil and banking sectors. 
The landmark accord, negotiated in 2015, had offered Iran relief from global sanctions in exchange for curbs on its nuclear programme.
Under the pact, Iran agreed to enrich uranium to no more than 3.67 per cent, which is enough for power generation but far below weapons-grade Levels of 90 per cent.
Iran denies it seeks nuclear weapons, but the nuclear deal sought to prevent that as a possibility by limiting enrichment and Tehran's stockpile of uranium to 300kg.
On July 1, Iran and United Nations inspectors acknowledged Tehran had amassed more low-enriched uranium than the stockpile cap agreed under the nuclear deal.