Prisons without prisoners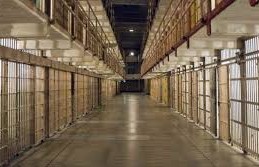 There are so few prisoners in the Netherlands, the country has to get creative to fill its prisons
---
There are now only 38 prisons still in operation in The Netherlands, with 27 closed since 2014.
Six were sold for about 20.7 million euros ($23 million), while others have been rented out, often as centres for asylum seekers, bringing in a total of around 18 million euros.
"Judges are sentencing people in different ways. Not more lightly, but differently, with community service, or ankle bracelets" and rehabilitation clinics.
Crimes fell some 26 per cent between 2007 and 2015, according to the official Central Statistics Bureau.
In a decade, the number of people imprisoned every year in The Netherlands fell from 50,650 in 2005 to 37,790 in 2015. And the rate of incarceration stands at 57 prisoners per 100,000 residents, compared with 458 in the United States.
VOICES echo around the magnificent, luminous dome of Breda prison, breaking the silence of the 130-year-old building, now empty of inmates like dozens of others in The Netherlands
In Breda, the prison and its 33,302 square metres (358,330 square feet) of space was handed over to a special body in 2016 to be re-used for "social" projects.
So the Dutch have sought to put their empty cells to good use. A detention centre in northern Veenhuizen has been rented out — guards included — to Norway to house its own inmates. A former women's jail in northeastern Zwolle is now an award-winning restaurant.
With a 60-million-euro price tag, a penitentiary in Amsterdam Overamstel is to be transformed into a new residential district with thousands of homes. And a centre in Haarlem, bought by the local municipality for 6.4 million euros, will open its doors in 2019 as a university college.