Gumen kills 2 Israeli police officer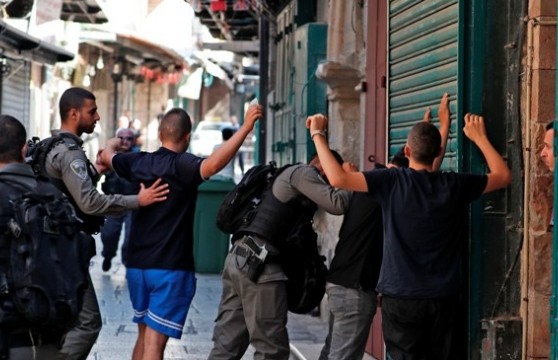 Three Arab-Israeli gunmen opened fire at police near Jerusalem's holiest site on Friday, killing two Israeli policemen, before security forces killed the attackers, police said.
---
 Israeli authorities shut the area after the attacks - the most serious incident in years close to the highly sensitive compound, which is holy to both Muslims and Jews.
The closure stopped Muslims gathering there for Friday prayers, drawing a call for resistance from Palestinian leaders.
The gunmen arrived at the sacred site, known to Muslims as the Noble Sanctuary and to Jews as Temple Mount, and walked towards one of the Old City gates nearby, police spokeswoman Luba Simri said.
"When they saw policemen they shot towards them and then escaped towards one of the mosques in the Temple Mount compound," Simri said. "A chase ensued and the three terrorists were killed by police."
She said three firearms were found on their bodies. The Shin Bet Israeli internal security service said the three gunmen were Arab citizens of Israel.
There was no immediate comment from the Palestinian Authority, which exercises limited self-rule in the West Bank. No group claimed responsibility, though the Palestinian Islamist group Hamas, which rules the Gaza Strip, praised the attack.