11killed by attackers at a party in Mexico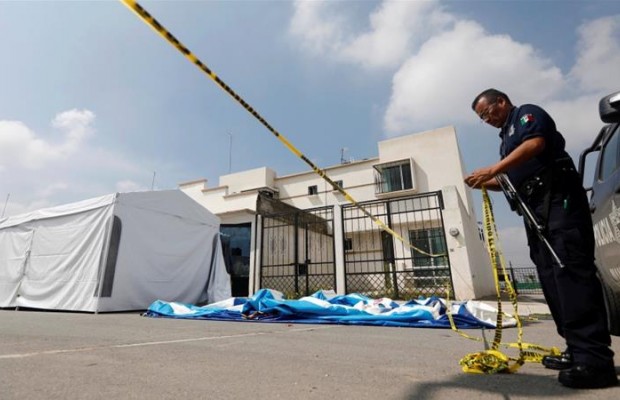 About 11 people have been hacked to death after  some masked men burst into a children's party in central Mexico, authorities and witnesses said Thursday, in the violence-plagued country's latest mass murder.
---
 Police found the gory scene when they responded to an emergency call received just after midnight in the city of Tizayuca, in the central state of Hidalgo, officials said.
Neighbours said four men burst into a large white tent where a family was hosting a children's party outside their home.
They stabbed to death seven women, two men and two minors, said state prosecutor Javier Lara.