Fire engulfs housing shelter for asylum seekers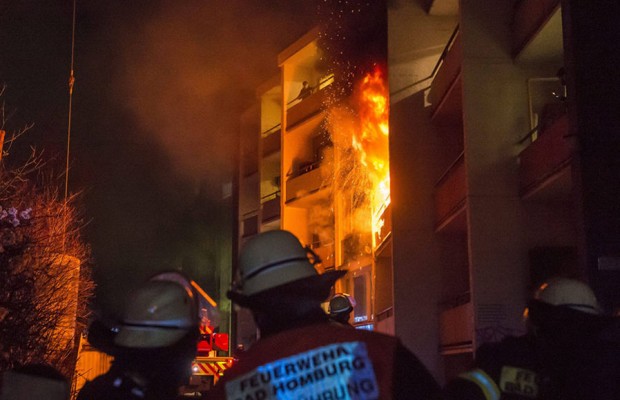 Two people have been killed on Monday in a fire that engulfed a building housing the homeless and asylum seekers in southern Germany.
---

Police ruled out an arson attack. The two dead people were a 54-year-old woman and a 56-year-old man and several more people were seriously injured from smoke inhalation, they said, but gave no further details.
The fire broke out in the building in the town of Markgroeningen, north of Stuttgart, in the early hours of Monday. Nine people were inside at the time, including two asylum seekers, police said.