Drugs worth millions seized in Singapore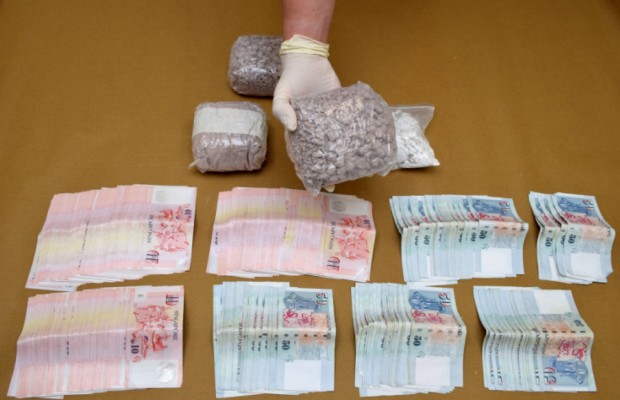 Hard drugs worth over 300,000 dollars approximately (#115,500,000 million) has been seized from a Singapore-registered car at Woodlands checkpoint.
---
It was expropriated by the Singapore's Immigration and Checkpoints Authority (ICA), on Wednesday The authorities said five suspected drug traffickers were arrested.
The ICA officers uncovered Erimin-5 tablets concealed in a box of washing powder in the Singapore-registered car.
A total of about 3.1 kg of "Ice," 2 kg of cannabis, 1,700 Erimin-5 tablets and 60 "Ecstasy" tablets were then uncovered when the Central Narcotics Bureau (CNB) conducted further checks on other boxes.
The 35-year-old Singaporean driver was arrested and CNB followed up with an operation to arrest the suspected intended recipients of the seized drugs, said the statement.
ICA said investigations into the drug activities of all the arrested suspects are ongoing.
Trafficking more than 250 grams of methamphetamine or more than 500 grams of cannabis will face death penalty under Singapore's Misuse of Drugs Act.