Crashed U.S military aircraft located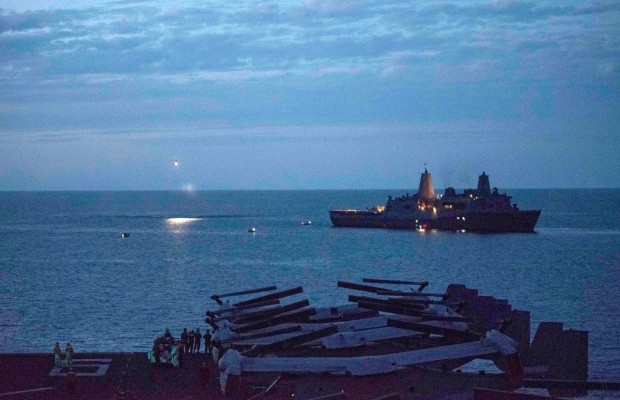 An Australian Navy survey ship has located a U.S. military aircraft that crashed off the Australian northeast coast at the weekend, killing three Marines, Defence Minister Marise Payne said.
---

The navy divers will conduct remotely operated underwater vehicle operations before considering sending down divers, Payne said in a statement.
The U.S. Defence Department identified the three Marines as First Lieutenant Benjamin Cross, 26, of Oxford, Maine; Corporal Nathaniel Ordway, 21, of Sedgwick, Kansas; and Private First Class Ruben Velasco, 19, of Los Angeles.
Their MV-22 Osprey tilt-rotor aircraft crashed while on regular operations on Saturday after taking off from the USS Bonhomme Richard (LHD 6) amphibious assault ship, the Marines Corps said. The Marines have described the incident as a "mishap" and said it was under investigation.
Twenty-three other personnel aboard the aircraft were rescued.