Kenya decides: kenyatta urges peaceful vote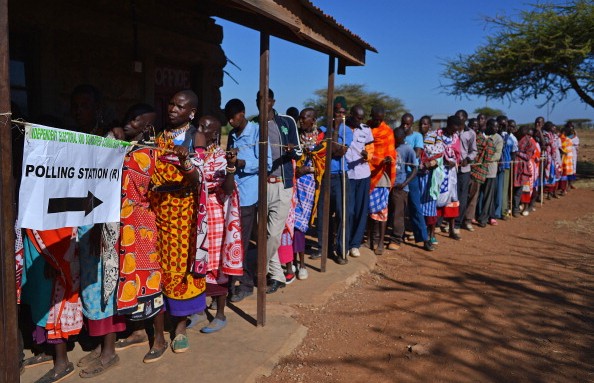 Kenyans are casting their votes to elect a president and a new parliament following weeks of campaigning and claims of a plot to rig the results.
---

Polling began at 6.00am (3:00 GMT) and is expected to end at 5.00pm (14:00 GMT) local time with results to be announced within seven days.
More than 19 million voters have registered to cast their vote in Tuesday's election in 40,883 polling stations across the country.
Polling stations were crowded from the early hours of the day, with some voters queuing from 1am despite chilly weather of 15 Celsius degrees.
President Uhuru Kenyatta, 55, is seeking a second and final five-year term in office and faces stiff competition from an opposition coalition led by veteran politician Raila Odinga.
Odinga, 72, is running for the presidency for the fourth time.
On the eve of the vote, President Uhuru Kenyatta appealed for calm while speaking on a Kenyan TV.
He urged the 19 million registered voters to turn out in great numbers, but "in peace".