Muyiwa Ademola receives car gift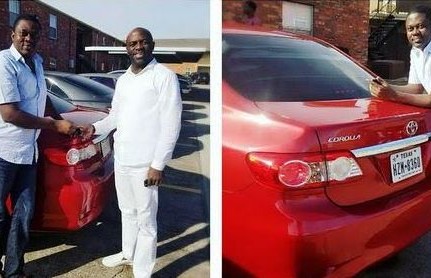 Popular Yoruba actor, Muyiwa Ademola, is reaping the fruits of his labour .
---
One of his fans presented him a car gift  and undisclosed amount of money for the impact created by his film ''Ori''.
 Ademola recounted how his 14-year-old film, Ori, earned him the gift from a Houston Texas based fan, Tope Onileowo.
" ORI" a 14 year old film that keep bringing me fortune. He is Apostle Tope Onileowo. He said he watched "ORI" for the first time about 4 months ago, he wept, started asking about me and God said he should give me some amount (in dollars), he started taking the money around with him because I was still in Naija then'' the message reads.