Iker Casillas Escapes The Bench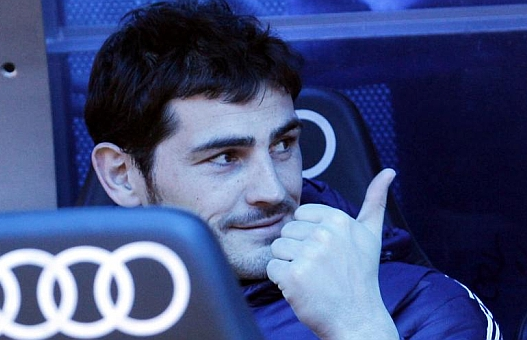 Iker Casillas is beginning to recover the unconditional faith which Mourinho used to have in him and which made him into one of his untouchables. The coach's shock treatment is beginning to take effect. Hitting him hard was the best medicine, according to the coaching team.

The Portuguese manager, by leaving him on the bench, intended to provoke a reaction which would raise his game. The objective of the Madrid player's reserve status was to sharpen him up, to make him realise that he could have competition in goal from Antonio Adán.

Casillas performance against Celta in the Copa del Rey match last Wednesday at the Bernabéu was acknowledged by the coach, and that will serve him well to again be included in the starting eleven for tomorrow's game against Valencia.

Mourinho had planned for Antonio Adán, sent off against Real Sociedad and therefore banned for the Osasuna match, to be in the starting line up. That decision is not now set in stone. In fact, the coach plans to stick with Casillas.

Mourinho wants to be fair to Casillas and has been open about his performance against Celta being decisive in the second half.

It is true that there has been a change in the Madrilenian shot-stopper. He himself has admitted as much. Mourinho's dressing down has made him more motivated in his training, on seeing that his position as a starter is not guaranteed.

Over the last two games – Celta and Osasuna – Real Madrid has not conceded any goals and that is a very positive statistic for Mourinho.