I Want To Play In Munich- Carles Puyol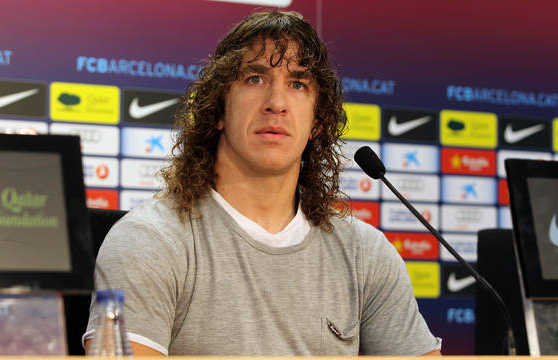 Carles Puyol could be the surprise inclusion in the Barcelona squad for the Champions League semi-finals first leg at Bayern Munich. Although Jordi Roura publicly denied it a few days ago, the reality is the Barça captain is pushing to be fit as early as possible and could be ready in time. What is absolutely certain is he'll have made a full recovery in time for the second leg in the Nou Camp.

Puyol had knee surgery on 15th March and the Bayern game will come after only five weeks of recuperation, perhaps too quickly according to the club's original estimate. However, Puyol has already shown on numerous occasions that he is an expert in beating the expectations of the club's medical team, having already done so twice this season alone.

He recovered before expected after breaking a cheekbone in Pamplona and again after suffering an elbow injury in the Champions League against Benfica in Lisbon.
The team need him back as quick as possible with Javier Mascherano badly injured in Paris and Adriano suspended.

The club captain is very optimistic about his presence on Tuesday in the Allianz Arena. What remains to be seen is whether the club doctors think it's worth the risk.