Monaco Offers Mourinho Mega Sum For Coaching Role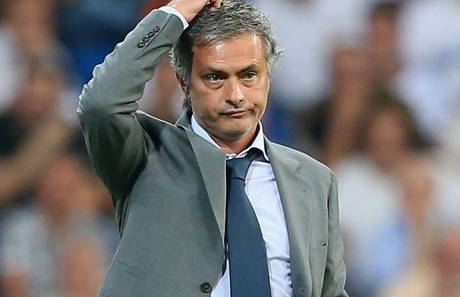 Real Madrid boss, Jose Mourinho has received an offer from mega-rich Monaco to make him the highest-paid football manager in the world.
Monaco's Russian billionaire owner, Dmitry Rybolovlev, is determined to turn the rebuilding French club into a major force in European football.
Mourinho has demanded 12 million pounds from Chelsea before he considers coming back to the club where his name still rings loud in the amongst fans in the stands, Rybolovlev wants to gazump his countryman Roman Abramovich in a major battle of wills by offering the special one a lot more than the 12million he demanded.
Wealthy Paris Saint Germain is keen to land Mourinho and have made enquiries about the the Real manager, who is set to leave the club this summer.
Monaco who have previously targeted Manchester City boss, Roberto Mancini are top of the French second division and have promised the Portuguese unlimited funds to build up the club again after the humiliation of relegation.
But it is believed Mourinho is driven by the chance of success as well as wealth, and that's put Chelsea and PSG still in the driving seat.
Last week ,ourinho brokered Peace at Real with President Florentino Perez after a string of high-profile dressing room bust-ups. The duo have agreed not to have any more public spats and to discuss the future at the end of the season.
Mourinho, who has two years of a £10m-a-season contract still to run at the Spanish club giants, has fallen out with high-profile Real stars including Spain and Real Madrid captain Iker Casillas, and the ex-Porto, Chelsea and Inter Milan boss is still likely to leave in the summer despite the club reaching the Champions League semi -finals.
However insinuations are rife if he wins the European trophy, the Real board would like him to stay