Eagles' wives, girlfriends allowed in camp- Rohr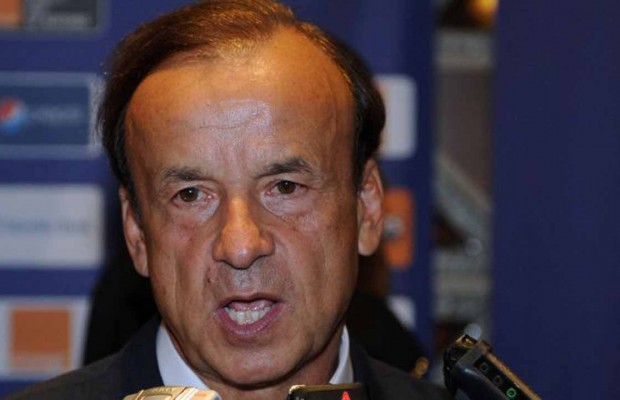 Coach Gernot Rohr is unwittingly stirring up the hornet's  nest by allowing wives and girlfriends (WAGS) of Super Eagles players into the camp of the team at the 2018 FIFA World Cup in Russia, says a former NFF boss, Kojo Williams.
Rohr had said during his contract extension signing ceremony held Wednesday that the wives and girlfriends of his players were going to be allowed into the camp of the Super Eagles in Russia, noting that ''it will help the players psychologically and keep them focussed for the task at hand''.
But in a swift reaction, Williams said the federation must not allow the players enjoy any conjugal visits during their time at the World Cup, kicking off on June 14.
 ''There is nothing wrong with allowing WAGS to visit the players in Russia but what should not be allowed or tolerated are conjugal visits because if that should happen, then I am afraid we are going nowhere in the tournament.
 ''And even if we are to allow wives into the camp of the team, the aspect of the girlfriends must be addressed because no player should be allowed to bring two girlfriends into the camp. ''
The federation must monitor these visits to ensure that no player is using his energy at a time that the utmost concentration is required. We must closely monitor what goes on inside the rooms, in order not to have tired legs on the field of play'', warned K