Barcelona Youngster Isaac Cuenca Signs For Ajax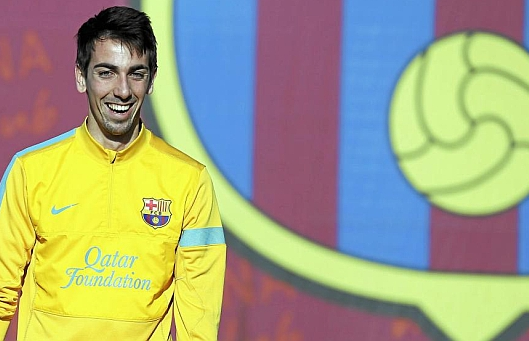 Isaac Cuenca will play with Ajax until the end of the season, after an agreement was reached to loan him to the Dutch outfit just hours before the end of the winter transfer window. The clubs will each contribute 50% to the player's wages until June 2013.
The 'Azulgranas' thought this to be the best option for a youth player who was just starting to shine last year before being hobbled by a serious knee injury that kept him off the pitch for a spell of eight months.
Since Thursday morning, Barcelona's director of football, Raúl Sanheli, and the Ajax sporting director, former Barcelona player Marc Overmars, have been discussing the deal over the phone. Despite the player initially turning the move down, he eventually seemed to be open to spending some time playing in the Dutch league.
Various teams have enquired about him in recent days, most notably Valencia, whose interest in Cuenca was 'piqued' upon discovering that the player would be willing to take a break from playing for the 'Azulgranas'. Betis, Granada and Zaragoza also all made contact to ask about Cuenca's availability.