Trump wishes Omorosa well after she resigns as aide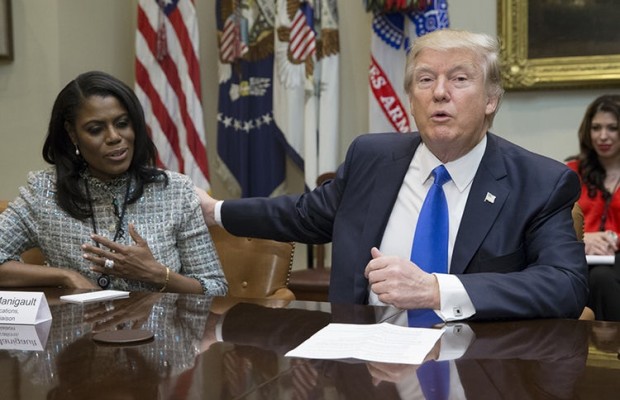 President Donald Trump has wished a former Aide, Omarosa  well after she resigned from the White House.
---
He took to his twitter account and wrote:
Omarosa Manigault Newman, a White House aide and former "Apprentice" contestant who fesigned from her position in the White House. Her title was assistant to the president and communications director for the Office of Public Liaison.

Press Secretary Sarah Huckabee Sanders said on Tuesday evening that Omarosa had resigned "to pursue other opportunities."
"Omarosa Manigault Newman resigned yesterday to pursue other opportunities. Her departure will not be effective until January 20, 2018. We wish her the best in future endeavors and are grateful for her service," a statement from Sarah Sanders read.
The Nigerian descent was one of Trump's highest-profile African-American female supporters and one of the few black women in Trump's West Wing.