AC Milan Out To Stop Messi Led Barca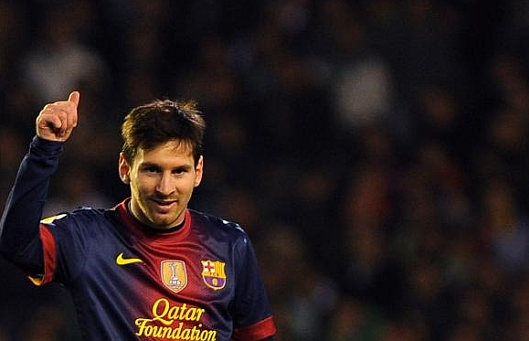 AC Milan boss Massimiliano Allegri says his team must "stand up to Barcelona" when the two sides meet in their Champions League round of 16 second-leg match on Tuesday.
Allegri's men take a 2-0 advantage into the Camp Nou contest, following their gritty victory in the first leg. Milan, though, must approach the match in a composed manner, Allegri insists.
"We want to stand up to Barcelona," he explained. "I think we will have to perform better than we did in the first leg [if we want to win].
"Tomorrow night we will have to improve. The boys will need to be good in attack and make the most of their opportunities. We must remain calm - this is a game like any other."
Milan may be forced into a defensive re-shuffle, with Philippe Mexes unlikely to play, but Allegri believes youngster Mattia De Sciglio is not ready to handle the occasion.
"We'll have to see about Mexes' condition," he added. "But [Daniele] Bonera is ready and in good shape. I see De Sciglio as a centre-back for the future, but I think it is too risky.
"We'll also have to see about Niang. Bojan and Robinho are looking good. But the game is long. We will have to be careful for the entire match."
Meanwhile, captain Massimo Ambrosini is ready to lead his team into what he expects will be an onslaught from Barcelona's potent attack.
"We have so much to lose and so much to gain," he said. "We have players with a lot of experience in Serie A, and it's only right we pass on that knowledge.
"Barcelona will take hold of this game, but our main weapon is the counter-attack. We have the grit between our teeth and are ready for any situation."