Nothing Special About Winning Manchester United - Mourinho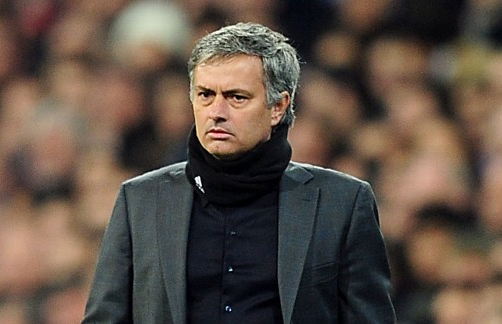 Real Madrid boss Jose Mourinho has claimed the club's recent Champions League victory over Manchester United at Old Trafford hardly rates on his list of greatest wins.
Mourinho orchestrated a famous, if not controversial, 2-1 defeat of the Red Devils to see his side safely through to the quarter-finals of the competition.
But despite the atmosphere of the occasion and the different threads weaving into the game - Ronaldo's return to United, Nani's red card - Mourinho refused to be carried away with the result.
"Yes it was a good week with three good wins but I've had bigger, better wins," Mourinho told The Sun. "(And) maybe you can understand why I'm not over the moon because we won at Old Trafford.
"It was, of course, an important win and I know we can go on from here to win the Champions League.
"But I also know we can be out in the next round because the Champions League is full of good teams.
"So I am calm and I am cool."
The Old Trafford win capped a remarkable run of results for Madrid - Los Blancos defeating arch-rivals Barcelona in quick succession before travelling to England.
But not even a double over the La Liga leaders followed by victory over the Premier League front-runners could set Mourinho's race pulsing.
"The best run of all was winning the three matches to claim the three titles with Inter Milan," he said. "First we won the Italian Cup beating Roma in the final.
"Then we went to Siena where we won to become Italian champions. Finally we had the Champions League final in Madrid and we won it with a victory over Bayern Munich.
"Now that is what I call a special run."
However, one issue that was again raised by the United victory was speculation surrounding the Portuguese coach's future at Madrid, with many pundits believing the Old Trafford performance was the perfect audition for Red Devils' Sir Alex Ferguson's position.
But Mourinho refused to be drawn into any rumours surrounding his next coaching role, focusing only on Madrid and its chase for silverware.
"I work at the top level every day thinking only about the club and never worried about myself," Mourinho said.