Speakership: Group drums support for Olatunbosun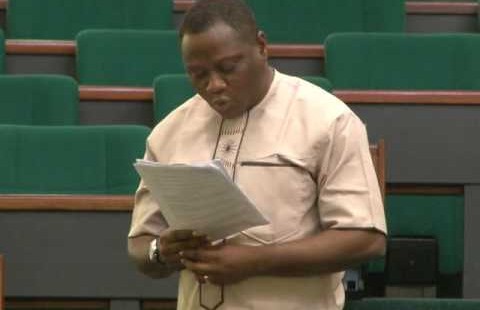 The North-central inter-religious, intertribal political forum for peace, development and united Nigeria has called on President Muhammadu Buhari to allow democracy take its roots and allow the lawmakers-elect decide those to lead them in the coming ninth assembly.
---
The group which made the call while briefing journalists in Abuja on Sunday said it will only be democratic if the incoming lawmakers elect their members without interference from any quarters and in line with the time tested rules and procedures to be adopted by them.
They lamented plans by the ruling All Progressives Congress to impose honorable Gbajabiamila as the speaker of the ninth assembly calling for a level playing ground for all interested candidates wishing to vie for the speakership position.
The group, however, endorsed two times Oyo legislator, Olajide Olatunbosun saying he is most qualified for the position.
The group also called on members of the House of Representatives to support honorable Olatunbosun for the speakership position as he possesses all the qualifications required to lead a rancor-free parliament who will ensure a hitch-free legislature-executive relationship that the nation needs at this time.
More aspirants have continued to emerge in the speakership contest against the APC resolve to settle for honorable Femi Gbajabiamila.