Kwankwaso declares presidential bid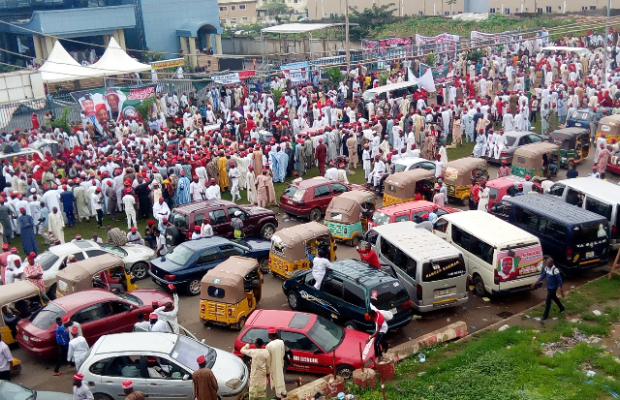 Former Governor of Kano State and Senator representing Kano Central, Rabiu Musa Kwankwaso has on Wednesday, August 29, formally declared his presidential ambition in Abuja.
---
The intention of the former Kano state governor comes in few months into the 2019 presidential election.
Kwankwaso announced his intention in front of Chida hotel Abuja while addressing a crowd of supporters despite a change of venue.
In his word, the presidential aspirant said; "Distinguished ladies and gentlemen, let me thank you for coming far and wide to hear my decision to run for the president of Nigeria.
"Today, I declare under PDP to offer a leadership as all is not well in our polity.
"On this day, I offer you a great leadership anchored on our constitution."
It would be recalled that Kwankwaso, had on Wednesday morning changed the venue for his formal presidential declaration after he was allegedly denied the use of the Eagle Square in Abuja.
Despite the change of location, fans and supporters made their ways to the new venue to declare their support for the current Senator.
The crowd of supporters were sighted in front of Chida Hotel, Abuja chanting songs and cheering Kwankwaso as he declared for the highest office in the land.
Report By Godday Akoh